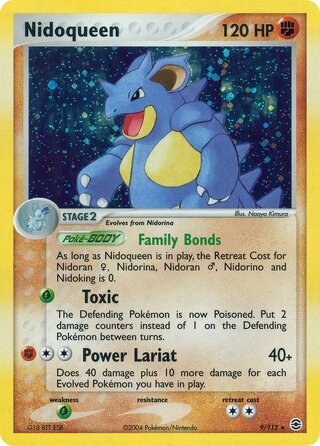 As long as Nidoqueen is in play, the Retreat Cost for Nidoran ♀, Nidorina, Nidoran ♂, Nidorino and Nidoking is 0.

The Defending Pokémon is now Poisoned. Put 2 damage counters instead of 1 on the Defending Pokémon between turns.



Does 40 damage plus 10 more damage for each Evolved Pokémon you have in play.