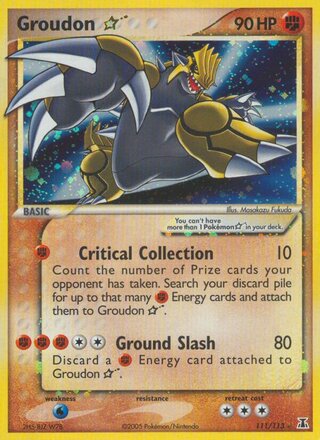 Count the number of Prize cards your opponent has taken. Search your discard pile for up to that many Fighting Energy cards and attach them to Groudon ☆.





Discard a Fighting Energy card attached to Groudon ☆.
Card rule
You can't have more than 1 Pokémon ☆ in your deck.