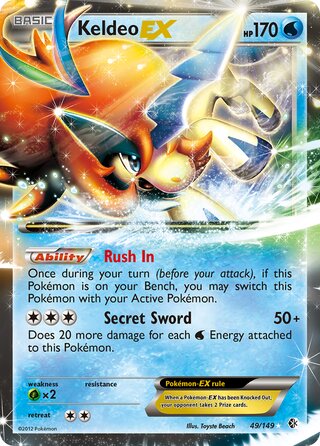 Once during your turn (before your attack), if this Pokémon is on your Bench, you may switch this Pokémon with your Active Pokémon.



Does 20 more damage for each Water Energy attached to this Pokémon.
Card rule
When a Pokémon-EX has been Knocked Out, your opponent takes 2 Prize cards.