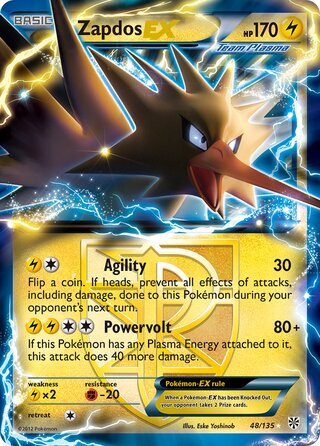 Flip a coin. If heads, prevent all effects of attacks, including damage, done to this Pokémon during your opponent's next turn.




If this Pokémon has any Plasma Energy attached to it, this attack does 40 more damage.
Card rule
When a Pokémon-EX has been Knocked Out, your opponent takes 2 Prize cards.