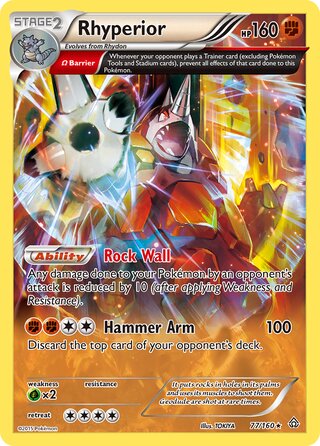 Any damage done to your Pokémon by an opponent's attack is reduced by 10 (after applying Weakness and Resistance).
Whenever your opponent plays a Trainer card (excluding Pokémon Tools and Stadium cards), prevent all effects of that card done to this Pokémon.




Discard the top card of your opponent's deck.