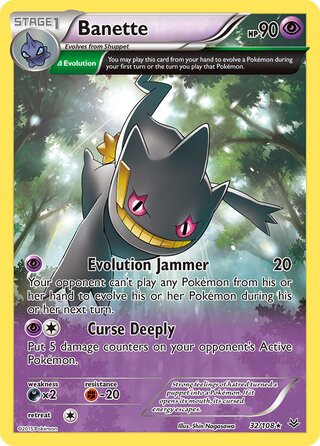 You may play this card from your hand to evolve a Pokémon during your first turn or the turn you play that Pokémon.

Your opponent can't play any Pokémon from his or her hand to evolve his or her Pokémon during his or her next turn.


Put 5 damage counters on your opponent's Active Pokémon.