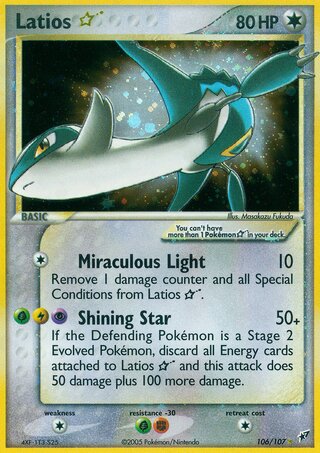 Remove 1 damage counter and all Special Conditions from Latios ☆.



If the Defending Pokémon is a Stage 2 Evolved Pokémon, discard all Energy cards attached to Latios ☆ and this attack does 50 damage plus 100 more damage.
Card rule
You can't have more than 1 Pokémon ☆ in your deck.