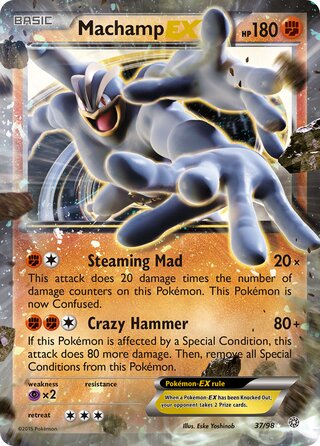 This attack does 20 damage times the number of damage counters on this Pokémon. This Pokémon is now Confused.



If this Pokémon is affected by a Special Condition, this attack does 80 more damage. Then, remove all Special Conditions from this Pokémon.
Card rule
When a Pokémon-EX has been Knocked Out, your opponent takes 2 Prize cards.